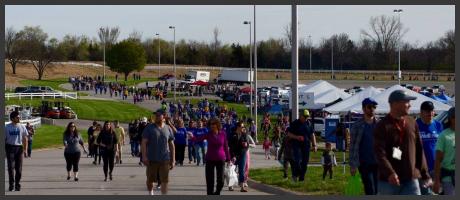 Friday, April 7th @ 4:00PM - 8:00PM
Truman Sports Complex, Lot L
Kick off the 2017 KCCC season with us at the Truman Sports Complex! Request your FREE company tailgate space(s) by emailing lacey.fisher@jocogov.org by Monday, March 20th.  Each space is a 30'x30' section. NOTE: Space may be limited, based on the number of requests received. We will update any companies affected ASAP so you can plan accordingly.
Please remember to think green while planning your company's kickoff celebration.
For more information, call the KCCC office - 913.831.2222.  
THE 2017 KCCC KICK-OFF IS SPONSORED BY
THE AMERICAN RED CROSS & CHILDREN'S MERCY HOSPITAL!