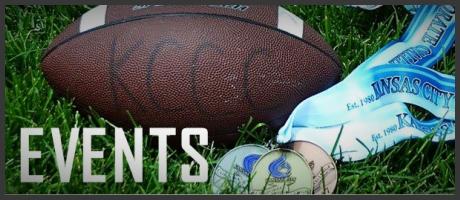 NOTE: We will be updating 2018 games information throughout the fall, with dates & details expected to be finalized prior to our 2018 KCCC Company Coordinators Meeting (January 18, 2018 at Johnson County Arts & Heritage Center - 8788 Metcalf, Overland Park). If you have additional questions, please feel free to contact KCCC at 913.831.2222 or kccorporatechallenge@gmail.com.
-----------------------------------------------
Get ready to GET IN THE GAME! Below is info about all KCCC events including rules and, when applicable, maps and additional information.  Directly below this paragraph, you will also see an overall calendar of KCCC events, a map of all KCCC venues, a guide to Challenge Manager and much more! 
If you have questions about a particular event, please check with your Company Coordinator first - they are THE BEST resource as you prepare for KCCC 2018!  Our Rules & Guidelines page also has great info about our points system, eligibility and much more. Thank you for competing in KCCC!